Unscented Bioethanol Fuel
Ethanol Fireplace Fuel is a formulated to offer the longest clean and odour free burn possible. 
Scented Bioethanol Fuel
Ethanol Fireplace Fuel is a formulated to offer the longest clean and odour free burn possible.
Citronella Bioethanol Fuel
Smart ecological alternative to oil based lantern citronella.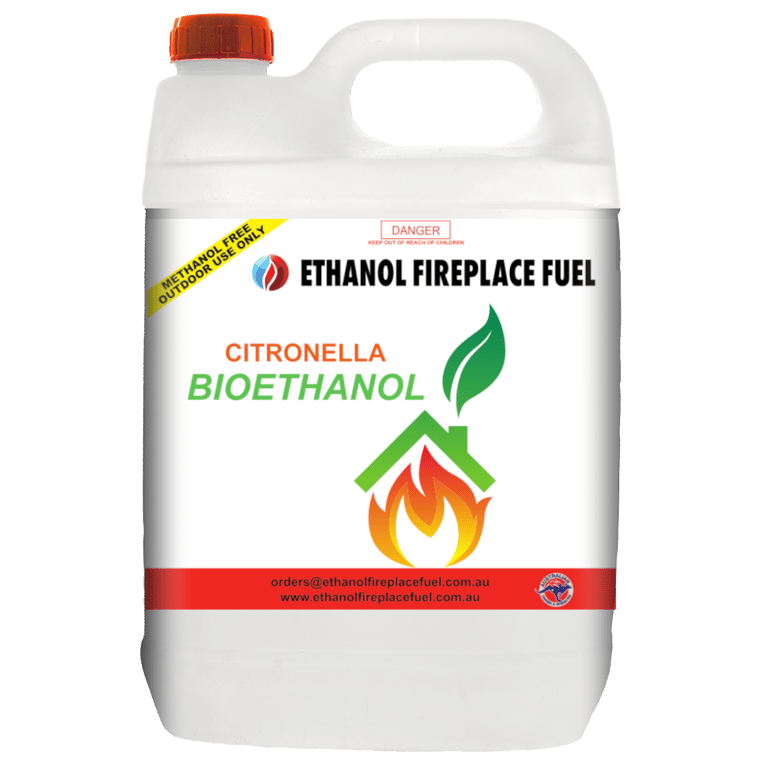 Bioethanol fuel is a versatile and sustainable alternative to traditional fossil fuels, offering numerous benefits for both indoor and outdoor applications. Understanding the depth and comprehensive information about its benefits, safety precautions, and other important details is crucial for users considering its use. Here, we delve into these aspects to provide a thorough understanding of bioethanol fuel.
Benefits of Bioethanol Fuel:
One of the key advantages of bioethanol fuel is its renewable nature. OurBioethanol  is produced from organic waste material from sugarcane, Molasses, making it a sustainable energy source.
Unlike fossil fuels, which contribute to greenhouse gas emissions and climate change, burning bioethanol fuel releases carbon dioxide in quantities equivalent to what the plants absorbed during their growth. This carbon-neutral characteristic makes bioethanol fuel an environmentally friendly option.
Furthermore, bioethanol fuel offers clean combustion. When burned, it produces a clean and odorless flame without releasing harmful particles, such as soot or smoke. This clean burn ensures that indoor ethanol fireplaces and outdoor fire pits using bioethanol fuel do not emit pollutants that can adversely affect air quality or leave residue on walls and furniture.
Another significant benefit is the ease of use. Bioethanol fuel is available in liquid form and can be easily stored and poured into fireplaces or fire pits. It requires no special equipment or complex installation, making it accessible and convenient for users. Additionally, bioethanol fuel provides instant heat and a vibrant, flickering flame, enhancing the ambiance of any space.
Safety Precautions:
While bioethanol fuel offers various advantages, it is essential to understand and follow proper safety precautions to ensure its safe use.
Firstly, it is crucial to handle bioethanol fuel with care. As a flammable liquid, it should be stored in approved containers and kept away from heat sources, open flames, and electrical appliances. It is also essential to keep it out of the reach of children and pets.
When using bioethanol fuel, it is important to follow the manufacturer's instructions and guidelines. This includes using the recommended amount of fuel, never overfilling the burner, and avoiding spillage. It is advisable to ignite bioethanol fuel with a long-handled lighter or designated lighting device, keeping your hands and body away from the flame.
Proper ventilation is another critical aspect of bioethanol fuel safety. It is recommended to use ethanol fireplaces and fire pits in well-ventilated areas. Opening windows or using ventilation systems can help ensure the fresh air supply necessary for safe use.
Other Important Details:
In addition to the benefits and safety precautions, understanding other important details related to bioethanol fuel can contribute to a comprehensive understanding of its use.
One such aspect is the variety of bioethanol fuel options available in the market. Bioethanol fuel is typically categorized by its ethanol content, with options ranging from denatured ethanol, which contains additives to prevent consumption, to high-purity, food-grade ethanol suitable for use in indoor fireplaces.
The burn time of bioethanol fuel varies depending on the burner's size and the flame's intensity. Users should consider these factors when planning their fuel usage.
Frequently Asked Questions (FAQ)

Q. Is your fuel suitable to burn in my brand of fireplace?
Our Bioethanol Fireplace Fuel is suitable to burn in all brands of ethanol fireplaces.
Q. How long will the fuel burn for?
Burn time on the fuel is dependent on how big your tank is.
For more accurate information, refer to the fireplace manufacturers manual.
Q. What does the Scented Bioethanol fuel smell like?
Our scented fuel is a fragrance of its own.
We personally describe it as a fresh forest smell with a slight undertone of musk.
Q. Can I try the Scented fuel?
If you are looking to order our fireplace fuel and are curious to try the scented product, please call our office directly on 02 9194 4600.
If you are ordering the 4 x 5L pack size in Unscented, we can arrange to swap one of the 5L Unscented drums to a Scented 5L drum for you to try.
Q. What if shipping isn't available for my area?
If you see a message advising that shipping is not available, please contact our office on 02 9194 4600 and pricing can be checked and loaded for you to proceed with your order.
Q. What is the cost of delivery?
Depending on your location (we ship Australia wide) and the number of products you order, the shipping will be costed based on location and weight.</;i>
Please be advised the pricing includes a "dangerous goods" levy as the product is flammable liquids and cannot be shipped through Australia Post.
To check the cost, add the product/s to the cart and select 'View the cart'. Click on 'estimate shipping and taxes' and enter your postcode to see the cost to your suburb.
If you see a message advising shipping is not available, please contact our office on 02 9194 4600 and pricing can be checked and loaded for you to proceed with your order.
Q. Do you have retail stores where Bioethanol can be purchased?
A list of our retailers can be found HERE
Q. Can I pick up stock?
Yes, you can pick up from our warehouse in South Windsor NSW.
To avoid disappointment, we ask you to call ahead to ensure stock is available and ready for your arrival.
We have credit card facilities to pay for your order onsite.
Our opening times are:Monday to Friday – 8am to 4pm
Phone: 02 9194 4600.
Q. What do I do with the empty drums?
All our drums are 100% recyclable including the label.
They can be put into your household recycling bin.
Q. Can I bring my empty drums in and have them refilled?
No, being a flammable liquid, we are by law unable to refill used containers.